Subscribe to Stay Informed
Celebrate Youth Festival 2022
August 04, 2022
9:00am - 4:00pm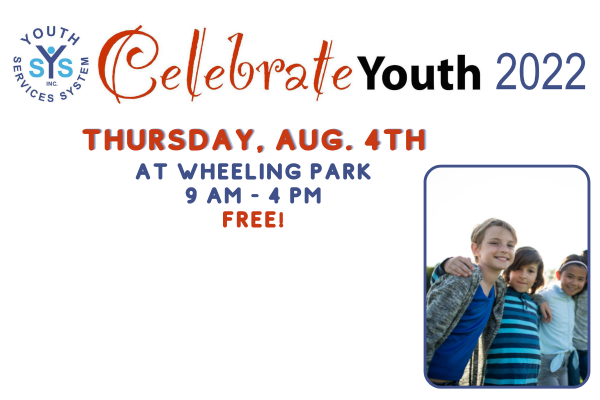 Celebrate Youth is BACK!
We'll be holding our annual Celebrate Youth Festival at Wheeling Park on Thursday, August 4th from 9 a.m. - 4 p.m.!
Free wristbands for pool, mini-golf, paddle boats and more!
Games, facepainting, inflatables, prizes!
Free back-to-school supplies!
A multitude of community resources!
Food!
& much more!
This event is provided for FREE to the community by Youth Services System, Inc.
To register to be an exhibitor, please click here:
Back to Calendar