Emergency Youth Shelters
Youth Services System, Inc. has provided emergency youth shelter and services since our founding in 1974. Working with youth in crisis and in need of shelter, Youth Services System, Inc. has evolved to become a base for understanding each youth, their needs, and their families. Utilizing CAPS (Comprehensive Assessment and Planning System) assessments and other available tools allows Samaritan House (12 bed facility for boys aged 8-17) and Helinski Shelter (an 18 bed co-ed facility for children 8-17) to be the cornerstones for care and treatment.
---
Locations of Services:
Helinski Shelter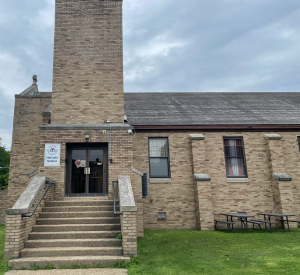 Helinski Shelter is a co-ed children's shelter providing emergency care for children ages 8-17. The shelter provides room and board, supervision, and emergency shelter services to children in need. Helinski also provides services to runaway and homeless youth, and is a designated Safe Place.
---
Samaritan House

Samaritan House is a children's shelter providing emergency care for boys ages 8-17. At Samaritan House, a child receives nurturing and support during a crisis period. For example, a child may have been abused or neglected, experienced family conflict, been involved in delinquent behavior, or be a runaway or homeless youth. Children generally reside at Samaritan House for short periods. While a youth is at Samaritan House, the needs for therapeutic care and safety are assessed to determine the best plan for the child and the best environment to make progress.
Samaritan House is a designated Safe Place.
---
Services Provided Include:
Medical care including vision, dental, and medication management
Daily counseling
Enrollment in public school
Assessments by our licensed professional staff — mental health and social assessments including psychological evaluations, drug and alcohol assessments, life skill and needs assessments, parenting evaluations, and functional assessments
Drug and alcohol counseling and individual counseling
Therapy with a licensed psychologist
Involve youth in community activities and recreation
Engage youth with incentives to participate in actively solving problems and building skills
Discharge and aftercare planning
---
Service Outcomes:
Improved adaptive skills functioning
Better educational attendance and performance
Improved interpersonal and social skills
---
Availability:
Samaritan House and Helinski Shelter are open 24 hours daily, seven days per week, 365 days per year.
---
Contact Information:
Referrals are received 24 hours daily, seven days per week by Central Referral at 1-800-977-8918 or (304) 233-9627.