Subscribe to Stay Informed
ReIGNITE Coalition Planning Workshop
August 17, 2022
1:30pm - 3:30pm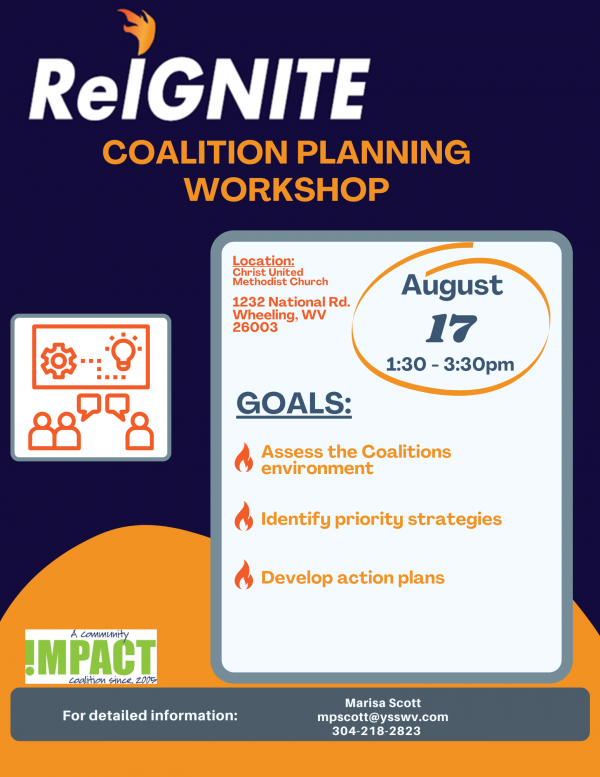 This will take place August 17th from 1:30pm - 3:30pm at Christ United Methodist Church.

Bruce Decker, from Collective Impact, will be facilitating this workshop to help us asses the coalitions environment, identify priority strategies, and develop action plans.
Bruce is the founder and owner of Collective Impact, LLC. Since January 2001, Collective Impact has provided capacity building consulting services to help organizations and communities achieve their mission, realize their vision, and thrive! He is a skilled leader, planner, consultant, trainer, facilitator, and entrepreneur who has been recognized for his work in organization, community, economic, and leadership development. He has extensive experience working in the areas of strategic planning, stakeholder engagement, family support, prevention, system improvement, service integration, change management, coalition development, and capacity building ... all with a focus on impact, results, and "thrivability."
Back to Calendar