Subscribe to Stay Informed
Back to News
Discovery Recover Offers Ohio Valley Residents Hope
Posted 05/23/19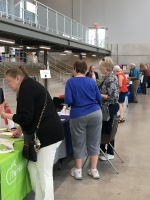 WHEELING, W.Va. — The Community Impact Coalition, Youth Services System and the City of Wheeling joined forces Thursday to present the first Discovery Recovery resource fair at WesBanco Arena. Tables were set up in the atrium and first floor concourse for 35 agencies, organizations and businesses to present information and support for people in recovery from addiction, people in active addiciton, and their loved ones.
"This is a judgment-free zone," said Vivian Padilla, Community Impact Coalition chair. She said everyone was welcome to come "take a look," no matter what their circumstances, so that whenever a person is ready for treatment and recovery, they or their loved ones will know where to turn for help.
Representatives from the healthcare industry, withdrawal management, treatment, recovery support and community support agencies were on hand to answer questions, provide handouts and be a sounding board.
Valery Staskey was there to educate visitors about the peer Recovery Coach Academy program. She is a peer recovery coach and recently held a training at Youth Services System for about 40 community members. She also had information about SMART Recovery, a recovery support program.
Alyse Maxwell and Ashley Sherman work with Youth Opportunities Unlimited at Youth Services System. They were there to share how the program helps youth ages 14-24 who may or may not be in recovery, linking them to education, employment, housing and more. They also were seeking applicants for the Workforce Investment Board summer work program for youth ages 14-24.
Other participants included the Health Plan, Northwood Health Systemc, Oxford Houses, YSS Lazarus and Mary & Martha Houses, the Unity Center, NAMI Greater Wheeling, the Wheeling Vet Center, New Life Church, Catholic Charities, Al-Anon and many more.
In addition to YSS, Impact and the city, Discover Recovery was sponsored by BreakThru, WTRF-TV 7, United Way of the Upper Ohio Valley, Oglebay Institute, the Unity Center, Panhandle Cleaning & Restoration and Altmeyer Funeral Homes.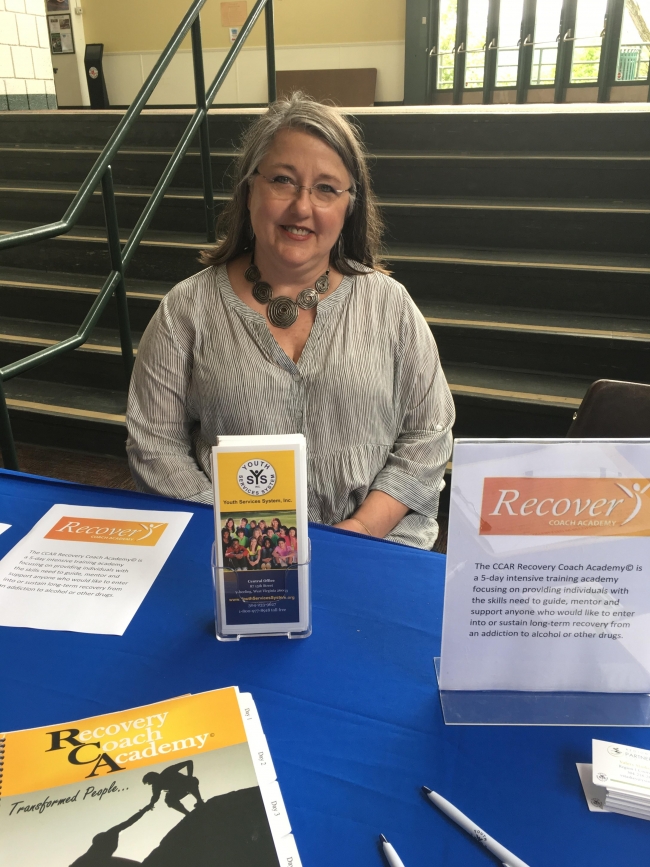 YSS employee Valery Staskey with the Recovery Coach Academy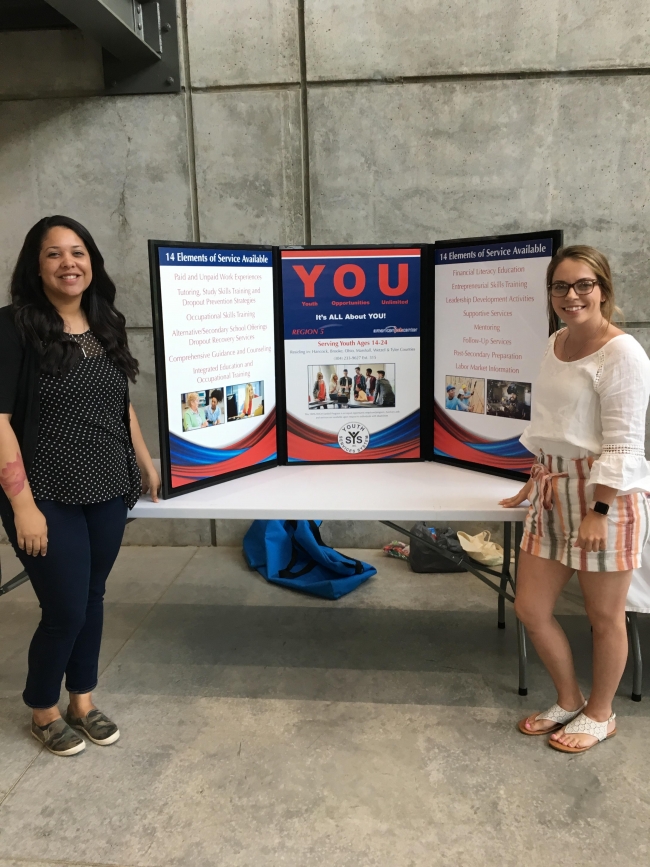 YSS employees Alyse Maxwell, left, and Ashley Sherman, with the Youth Opportunities Unlimited program.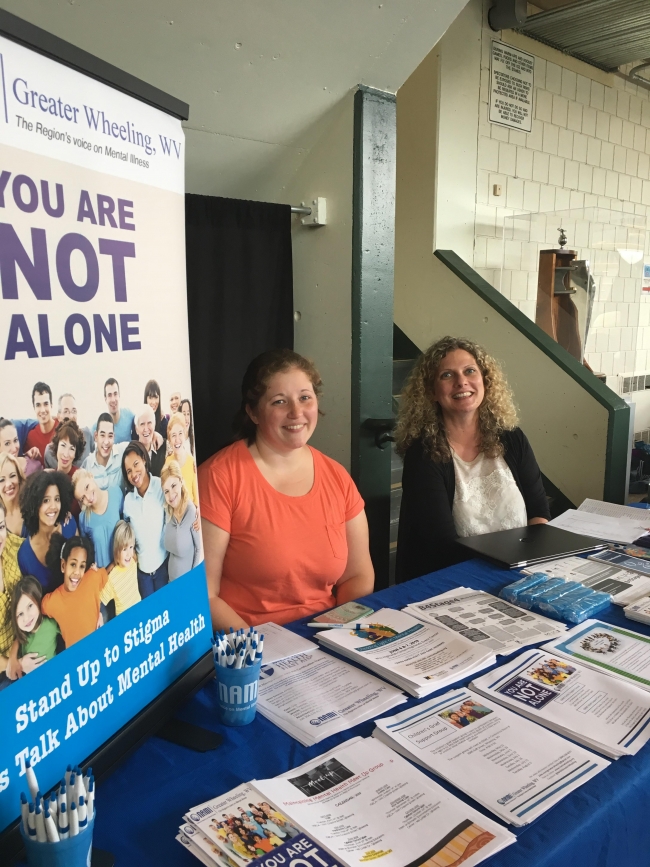 NAMI Greater Wheeling employees Laren Brown, left, and Julie Gomez.