Subscribe to Stay Informed
Back to News
Marshall County honors Black Balloon Day to bring awareness to drug overdoses (WTRF)
Posted 03/07/23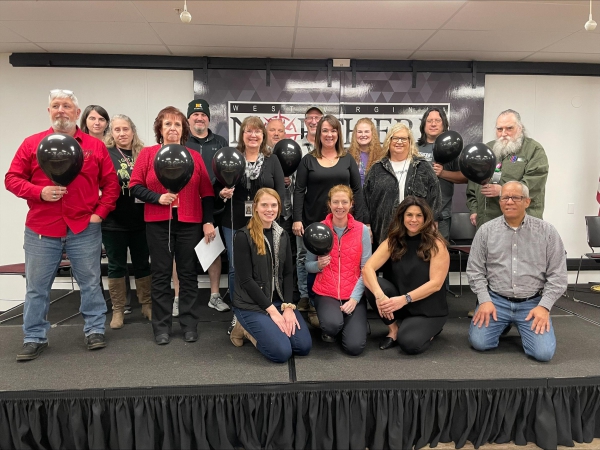 March 6th is Black Balloon Day. Drug overdose is the leading cause of death in the United States, and opioid addiction is driving this crisis. Americans are more likely to die from an opioid overdose than they are from a car accident or a gun. Black Balloon Day's purpose is to raise awareness and help provide support to those suffering from substance use disorder and their loved ones.

Balloons were dispersed to Marshall County businesses and organizations by RISE Prevention Coalition, a group of individuals who live and work in the county and meet monthly to address the issue of substance use in the community.

Partnering agencies were Youth Services System, Inc., the Marshall County Health Department, Marshall County Family Resource Network, West Virginia Northern, the City of Moundsville, the Marshall County Sheriff's Department, and the Moundsville County Fire Department.

Thank you to everyone who participated!

To learn more, or to participate next year, please contact Valery Staskey at 304-218-2843 or vstaskey@ysswv.com