Subscribe to Stay Informed
Back to News
Youth Mentoring Network Seeks Volunteers
Posted 07/07/20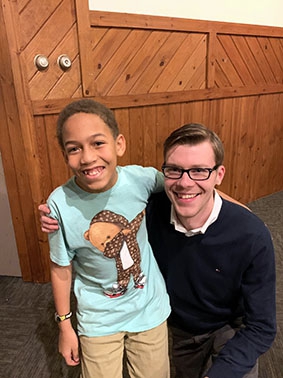 According to the National Mentoring Resource Center, www.mentoring.org, youth who have had a mentor are 55% more likely to enroll in college and 46% less likely than their peers to start using drugs.
The Youth Mentoring Network, a program of Youth Services System Inc., is seeking adults to become mentors and children 6-17 who would benefit from mentoring in Belmont County.
Youth Mentoring Network conducts interviews with potential mentors in order to match them successfully with a child. Anyone can refer a child to the program.
Mentors are asked to spend at least four hours a month with their mentee and commit to serving for one year. Every month, the network organizes and/or suggests an outing for mentors and mentees, such as ice skating, bowling, a concert or sports game. The events usually are free to attend.
Anyone interested in mentoring or referring a child can go to https://youthmentoring.youthservicessystem.org/. For more information, call Chanler Long at 304-218-2857.