Winter Freeze Shelter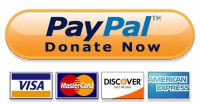 ---

Homelessness—Youth Services System is acutely aware of those affected. Some are youth whom we serve through Samaritan House or Helinski Shelter or our Transitional Living Program. In keeping with the belief of Ron Mulholland, our founder, that we have an expectation to care for the "least" among us, we seek to serve this community.
YSS participates in the Greater Wheeling Coalition for the Homeless Continuum of Care and works with those in the community concerned about our neighbors who are experiencing homelessness. Since 2009, YSS has opened the fourth floor of our Central Office at 87 15th Street to serve as a Winter Freeze Shelter for the unsheltered unable to be admitted in traditional homeless shelters. For the second year in a row, because of COVID-19, we are partnering with the City of Wheeling to operate the shelter our of the former Hillcrest space at the former Ohio Valley Medical Center, 2000 Eoff St., Wheeling.
Trained staff and volunteers make this possible. Volunteers spend nights from 8:30 pm to 7:30 am offering fellowship and security to our guests in the shelter. Others donate food for a warm meal. Still others give needed items to support these guests. We are proud of the generous community which makes this possible. Thank you.
---
Services:
Warm, safe shelter for our guests from 9 pm to 7 am each night from December 15 - March 15
A warm meal
Assistance with transportation and direct needs like clothing and medication
Access to services: health, mental health, and other needed care
Connection to others, fellowship
---
Location of Service:
Ohio Valley Medical Center
2000 Eoff St.
Third Floor (Entrance off of circular drive)
---
Availability:
December 15 - March 15, 7 days a week
---
Service Outcomes:
Safety and security
Connections to the community
Support to find transitional, temporary, or permanent housing
---
Contact Information:
Holly Fox, hfox@ysswv.com
304-233-9627

---
Newsletters:
December 2021 Winter Freeze Shelter Newsletter
January 2022 Winter Freeze Shelter Newsletter
February 2022 Winter Freeze Shelter Newsletter