Subscribe to Stay Informed
Back to News
Campers and Friends Raise $25,000 for Neighbors in Need
Posted 06/18/20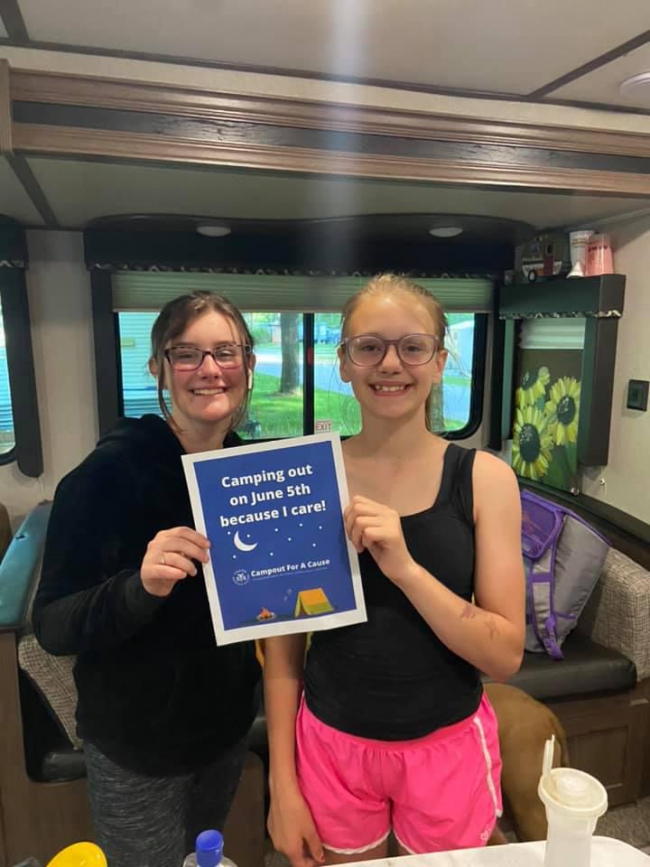 For immediate release
Contact: Betsy Bethel-McFarland, 304-218-2894
WHEELING, W.Va. — The first Campout for a Cause fundraiser exceeded its goal by 20%, raising more than $25,000 for unfunded and underfunded programs of Youth Services System Inc.
The virtual fundraiser provided an opportunity for community members to come together in support of their neighbors served by YSS while also social distancing because of COVID-19. Participants signed up for the peer-to-peer fundraiser through an online portal, then camped out in their back yards or living rooms on June 6. Prizes such as water bottles, T-shirts and pop-up lanterns were awarded for reaching fundraising goals.
To add to the fun, local musicians and others provided videos of songs and stories that were uploaded to Facebook for campers to enjoy around their campfire or any time.
Supporters contributed online through the YSS website, Facebook or Youth Services System's new text-to-give platform, Give Lively. Cash and check donations also were accepted.
The event was sponsored by Bordas and Bordas with additional sponsorships provided by Northwood Health Systems, The Cornerstone Group, Comcast, UniCare, Brenda & Thomas Thomas, WesBanco and Goodman Properties.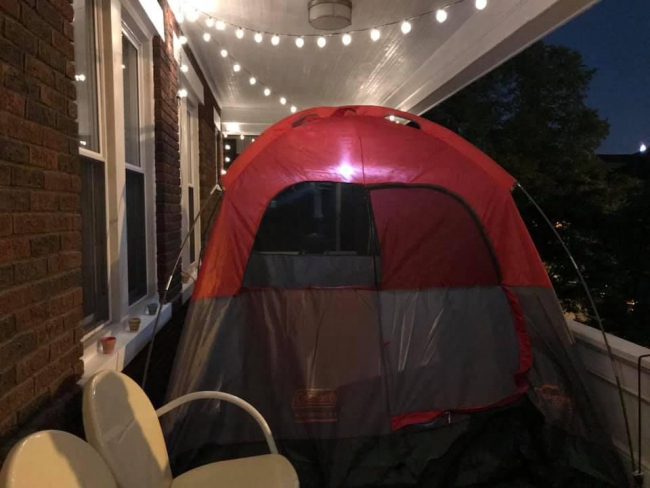 "We want to thank all our campers, sponsors, staff, board members and entertainers for joining us for the first Campout for a Cause," said YSS Special Events coordinator Terra Crews. "It was fun to see everyone come together to support their neighbors during this trying time in our community."
"The needs are many, and it takes a toll. We hear from people every day. YSS has not stopped and will continue to serve our youth in our shelters, as well as children, adults and families in the community who are trying to make ends meet but are struggling both financially and emotionally," YSS CEO John Moses said.
The funds will be split among four YSS programs: Transitional Living, Youth Mentoring Network, Temporary Emergency Housing for Families, and the Lazarus House and Mary & Martha House Recovery Homes.
(Pictured above is Cass Cole and her daughter in their camper. Above right, Cathie Senter lives in an urban area, so she pitched her tent on her porch.)
To view all these videos and many more, please visit the YSS Facebook videos page.
###