Subscribe to Stay Informed
Back to News
Rally, Virtual Service to Mark 2020 WV Days of Hope
Posted 09/16/20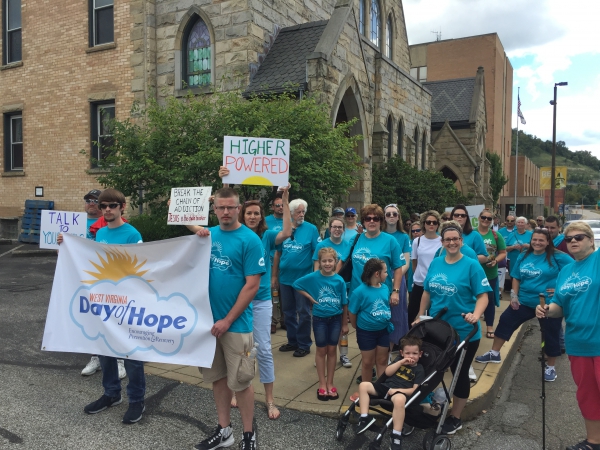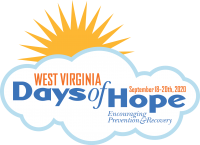 For Immediate Release
Sept. 16, 2020
Contact: Marisa Scott, mpscott@ysswv.com, 304-218-2823, ext. 394
WHEELING, W.Va. — With the theme "You Can Touch a Life," the 2020 West Virginia Days of Hope will take place Friday through Sunday with a virtual service on Sunday and in-person rallies at 10:30 a.m. Saturday at Centre Market and YWCA Wheeling, 1100 Chapline St.
Organized by Youth Services System Inc.'s Community Impact Coalition and the West Virginia Council of Churches, the Days of Hope encourage faith communities around the state to share hopeful stories, provide resources and reduce stigma of substance abuse prevention, treatment and recovery.
The "You Can Touch a Life" theme focuses on the impact of substance abuse on children.
"Children in our state have been particularly affected by the opioid crisis with the numbers of children in foster and kinship care rising exponentially over the past several years. These children have often experienced profound trauma and need our support," said the Rev. Jeff Allen of the WV Council of Churches.
Community members are invited to gather at 10:30 a.m. Saturday to show their support of foster children and others impacted by substance use disorders. On Sunday at 2 p.m., organizers will premiere the Days of Hope video program.
"This year, our Wheeling celebration is going to be a little different. We have contacted a few religious leaders to record a church service, as well as a few experts in the foster, kinship, and adoptive care field and individuals in recovery to share their stories. The service and stories will be recorded and a video will be posted to both the WV Day of Hope and the Community Impact Coalition Facebook pages," said Marisa Scott, YSS Prevention Services project coordinator.
The Rev. Paul Schafer and the Rev. Lisa Fox will be among the ministers participating on the video. CASA for Children and National Youth Advocate Program representatives also will speak.
"Anyone is welcome to join us to celebrate recovery and substance use prevention. Those who may feel more inclined to social distance from home are encouraged to celebrate by posting a supportive comment or photo using the hashtag #WVDayOfHope2020," Scott said.
The original Day of Hope took place in 2015, a grassroots effort hatched by the Faith Team of the Community Impact Coalition. The event since has spread throughout the state. A special litany is read in some congregations, while others provide resource materials in their bulletins or feature speakers from their own congregations or communities who are in recovery.
"People are still finding their way to recovery and finding ways to maintain that recovery; treatment and recovery centers continue to offer help; and our congregations and communities remain committed to sharing hope and support. In these times, for the people and families who have been affected by substance use disorder, the faith community has an especially important role to play in celebrating these victories," Allen said.
Photo Caption:
Participants in a previous Day of Hope celebration march through downtown Wheeling.
About Youth Services System, Inc.
Youth Services System, Inc. is committed to responding to the complex needs of youth at serious risk. For 45 years, Youth Services System, Inc. has reached thousands of youth and their families with our shelter, residential, community-based and professional services. Together with youth and their families, we work to improve their physical and emotional well-being, to address the debilitating effects of abuse, addiction, and trauma, and to build the skills and connections they need to be successful. Supported by our volunteer Board of Directors, dedicated staff, and faithful community support, Youth Services System, Inc. makes an impact in the lives of youth. For more information, visit www.youthservicessystem.org.
###