Subscribe to Stay Informed
Back to News
Virtual Good Samaritan Dinner Tickets Available Through Sept. 10
Posted 09/04/20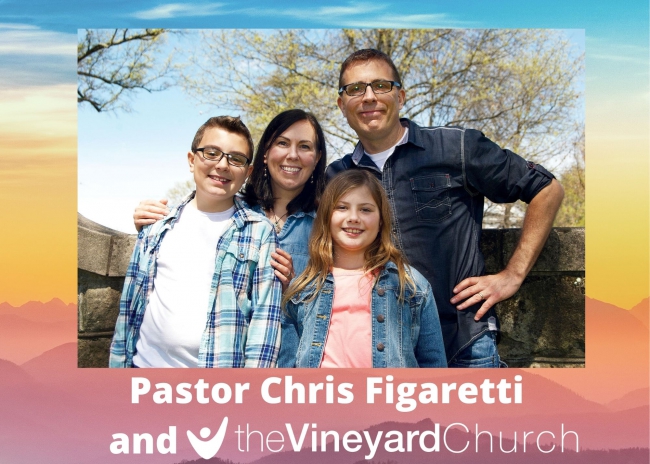 For Immediate Release
Sept. 4, 2020
Contact: Betsy Bethel-McFarland, bmcfarland@ysswv.com, 304-233-9627, ext. 102
WHEELING, W.Va. — Tickets for Youth Services System Inc.'s annual Good Samaritan Tribute Dinner honoring Chris Figaretti and Vineyard Church are available for purchase now through Sept. 10. The Sept. 17 event will include dinner by takeout or limited delivery and a virtual program.
"Every year, YSS thanks a Good Samaritan from the Ohio Valley, and especially during these difficult times of COVID-19 we wanted to be sure and continue that tradition. Knowing how tech-savvy the Vineyard is, it couldn't be more perfect that they and Pastor Chris are our honorees for our first-ever virtual Good Samaritan Tribute Dinner," said Terra Crews, YSS special events coordinator.
YSS is compiling a video that will encompass nearly all the usual aspects of the live event, including YSS board member Robert Gaudio as emcee, messages from board chair Robert Dobkin and CEO John Moses, a tribute montage, and words from the honorees. Corey Knollinger is the videographer.
The program will premiere at 6:15 p.m. on WLUTV-14 on Comcast, as well as on the YSS Facebook page and YouTube channel. Live pre-dinner music will be performed on Facebook by Gregg Molnar beginning at 5:15 p.m.
A choice of four gourmet meals prepared by Charlie Schlegel are available for pickup or delivery from the West Sports Bar, near Stratford Springs in Wheeling. Delivery to Wheeling and Triadelphia addresses will be provided free by YSS volunteers. Pickup will be at the West Sports Bar between 5-6 p.m.
For more information and tickets, visit the Events page.
To donate without purchasing dinner, text GS2020 to 44-321.
About Youth Services System, Inc.
Youth Services System, Inc. is committed to responding to the complex needs of youth at serious risk. Over 46 years, Youth Services System, Inc. has reached thousands of youth and their families with our shelter, residential, community-based and professional services. Together with youth and their families, we work to improve their physical and emotional well-being, to address the debilitating effects of abuse, addiction, and trauma, and to build the skills and connections they need to be successful. Supported by our volunteer Board of Directors, dedicated staff, and faithful community support, Youth Services System, Inc. makes an impact in the lives of youth. For more information, visit www.youthservicessystem.org.