Subscribe to Stay Informed
Back to News
WCDS Second-graders Learn and Serve at Winter Freeze Shelter on MLK Day
Posted 01/24/20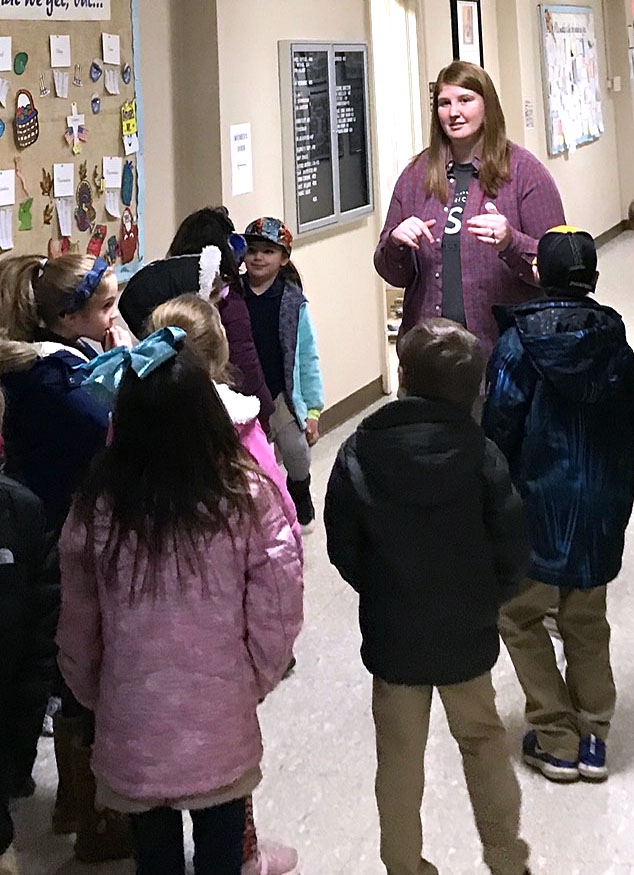 For Immediate Release
Jan. 24, 2020
Contact: Caryce McGurn or Candace Drzik, 304-233-9627
WHEELING, W.Va. — On Monday, Jan. 20, Wheeling Country Day School's second-grade class came to Youth Services System to assemble care packages for the guests who stay in the Winter Freeze Shelter as a Martin Luther King Jr. Day Service project.
Seventeen members of the second-grade class, four parents and teachers attended the service project. The students filled the care packages with hygiene products and snacks — all donated by the community — and encouragement cards they had made in class.
The students were given an opportunity to ask questions about the shelter and the guests.
"What happens if someone comes in who doesn't need to stay here?" one student asked.
AmeriCorps VISTA McGurn said, "There are some visitors that come just to spend time with others, they find a sense of community here. They are welcome to stay, but some choose to leave for the night when it's time to go to bed."
After the question-and-answer session, AmeriCorps VISTAs instructed the students on what to put in the care packages. Each student was able to make three bags. AmeriCorps VISTA Candace Drzik then led the class on a tour of the dorm rooms where each student placed a package on a bed. The students rushed into each room to find an open bed to set a bag on.
Drzik noted: "The students looked so proud when they put their bags on a bed. It seems to me like they understand the kindness they are sharing."
At the end of the tour, the students were given one final opportunity to ask any questions before they returned to school.
One of the students asked, "What are you going to do with the extra care packages?"
McGurn replied: "We will make sure that the extra packages are given to guests in the shelter for nights to come."
"It was impressive to see that these kids are thinking not only about the impact they are making in the moment, but how it will be used in the nights ahead." Drzik said.
McGurn reflected: "I never understood the impact community service made until I actually got myself out there and was immersed in the heart of it. Hosting this service project for Martin Luther King Day is important because it gives the youth a chance to start learning what it means to be men and women in service to others and to start being a part of something bigger than themselves."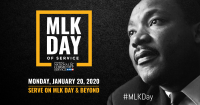 Drzik remarked: "I think it is important to get kids involved in service at a young age so they can understand where each of their neighbors come from. I believe it's crucial to give them the opportunity to ask hard questions. Service provides them with a strong foundation that they can reflect back on later in life and realize how meaningful their small acts are to others in the community."
Youth Services System CEO, John Moses said: "This project has a huge impact on our Winter Freeze Shelter and our guests and has an opportunity to be a driving force behind change and awareness in our community. These youth are setting a great example for the rest of us."
TOP PHOTO CAPTION: AmeriCorps VISTA Caryce McGurn, a volunteer with the Youth Services System development department, greets second-graders from Wheeling Country Day School who participated in a community service activity at the YSS Winter Freeze Shelter on Martin Luther King Jr. Day.
About Youth Services System, Inc.
Youth Services System, Inc. is committed to responding to the complex needs of youth at serious risk. For 45 years, Youth Services System, Inc. has reached thousands of youth and their families with our shelter, residential, community-based and professional services. Together with youth and their families, we work to improve their physical and emotional well-being, to address the debilitating effects of abuse, addiction and trauma, and to build the skills and connections they need to be successful. Accredited by CARF International and supported by our volunteer Board of Directors, dedicated staff and faithful community, Youth Services System, Inc. makes a measurable impact in the lives of youth. For more information, visit www.youthser
###