Subscribe to Stay Informed
Back to News
Youth Services System to Distribute School Supplies Despite Canceling Celebrate Youth Festival
Posted 07/24/20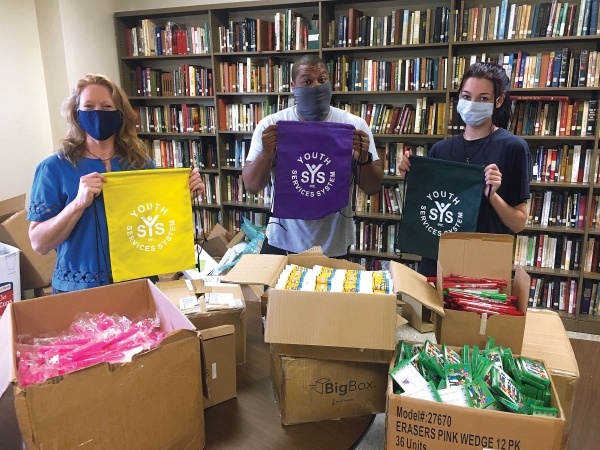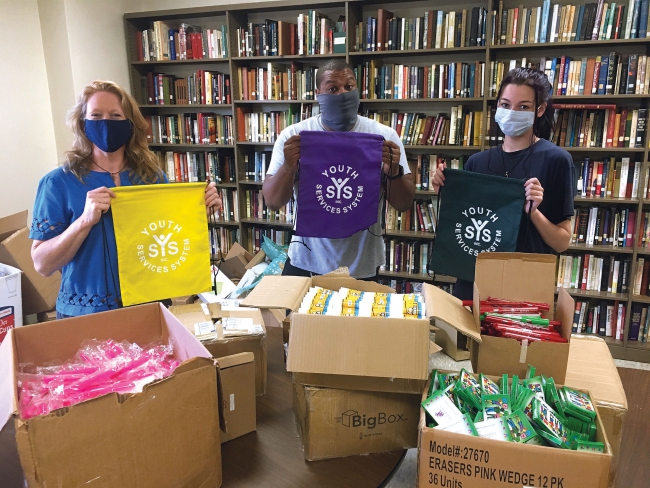 For Immediate Release
July 24, 2020
Contact: Betsy Bethel-McFarland, bmcfarland@ysswv.com
WHEELING, W.Va. — In lieu of its annual Celebrate Youth Festival, which was canceled because of COVID restrictions on large gatherings, Youth Services System Inc. (YSS) will distribute free school supplies and resource packets for families in Marshall and Ohio counties.
YSS purchased the supplies with grant money and other donations. It is partnering with Ohio County Schools to hand out 3,500 drawstring backpacks filled with supplies at the county's 12 meal distribution sites from 11 a.m. to 1 p.m. Aug. 6. Each family also will get a resource packet of information provided by local agencies and businesses that serve children and families.
"We also are excited to partner with Susie Baker in Marshall County to provide resource packets for families picking up supplies at her Back to School Fun Fair event at Marshall County Fairgrounds on Aug. 5," said Terra Crews, YSS special events coordinator.
Celebrate Youth is an annual festival at Wheeling Park that provides thousands of families with a free wristband to enjoy the park's amenities along with food, youth entertainment, inflatables and a resource fair at the Wheeling Park Ice Rink. YSS CEO John Moses started the festival in 2008 as a way to give back to the community and give children a fun day at the park before summer's end.
"Although we can't get together and celebrate this year, we felt it was important to find a way to get some supplies to these families and also give them the helpful information that our Celebrate Youth exhibitors provide each year," Moses said.
Sponsors include the Encova Foundation, Marshall County Commission, David and Judith Rose and an anonymous donor.
Agencies that have provided items for the backpacks and/or information for the resource packets include Northern Panhandle Head Start, Easter Seals, Upper Ohio Valley Sexual Assault Help Center, Laughlin Memorial Chapel, Information Helpline, Ohio County Family Resource Network, Community Impact Coalition, Wheeling Human Rights Commission, UniCare, Girl Scouts of the Black Diamond Council and Youth Services System.
PICTURED: From left, Tammy Kruse, Jermaine Lucious and Emileigh Rose of Youth Services Systems Inc. prepare backpacks for distribution.
About Youth Services System, Inc.
Youth Services System, Inc.'s mission is "to create better futures for children, families and our community." YSS is committed to responding to the complex needs of youth at serious risk. For 46 years, Youth Services System, Inc. has reached thousands of youth and their families with our shelter, residential, community-based and professional services. Together with youth and their families, we work to improve their physical and emotional well-being, to address the debilitating effects of abuse, addiction, and trauma, and to build the skills and connections they need to be successful. Accredited by CARF International, YSS is supported by our volunteer Board of Directors, dedicated staff and faithful community, allowing us to make a measurable impact in the lives of youth. For more information, visit www.youthservicessystem.org.
###