Subscribe to Stay Informed
Back to News
YSS Program Seeks Mentors for Local Kids
Posted 09/23/19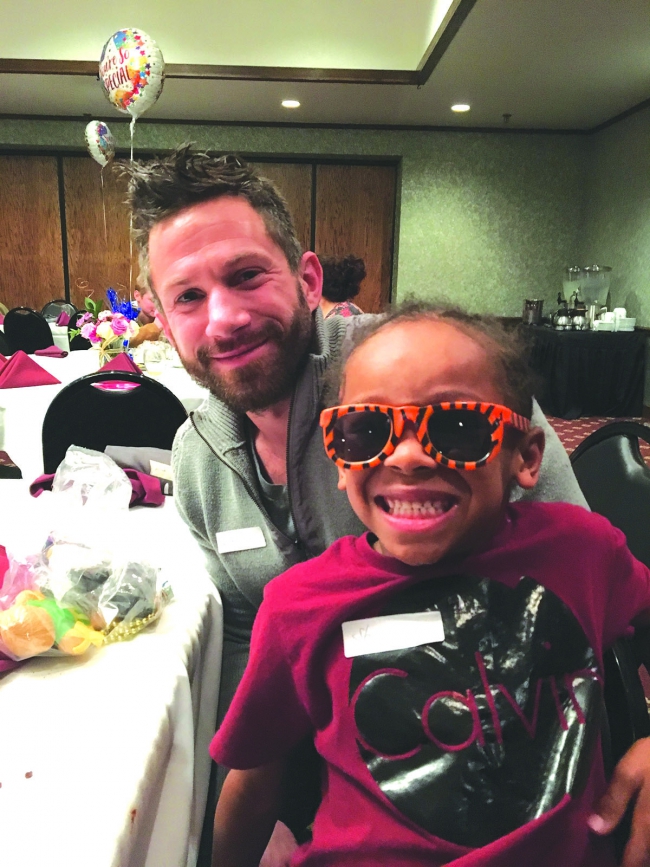 For Immediate Release
Sept. 20, 2019
Contact: Betsy Bethel-McFarland, bmcfarland@ysswv.com, 304-218-2870
WHEELING, W.Va. — As the number of local children who could benefit from positive adult role models in their lives continues to grow, more volunteer mentors are needed, according to Amy Halicky, Youth Mentoring Network coordinator at Youth Services System Inc.
"Studies show that children who have positive adult role models in their lives are more confident. They are more likely to graduate from high school, more likely to enroll in college and more likely to steer clear of drugs and alcohol," Halicky said.
"We are currently in great need of adult mentors to volunteer to spend time with a child mentee. Mentors must be at least 18. They can be individuals or couples, college students, empty-nesters. We ask our mentors to make a one-year commitment and spend at least four hours a month with their mentee," she said.
Prospective mentors are interviewed and undergo background checks. Once cleared, a mentor is matched with a child based on shared interests.
The Youth Mentoring Network sponsors monthly events for the mentors and mentees to attend. All matches are closely monitored and supported by a professionally trained social worker.
The Youth Mentoring Network formerly was a chapter of the Big Brothers Big Sisters national organization. YSS took on the program in 2015.
For information, call Halicky at 304-218-2857 or email ahalicky@ysswv.com. Visit the website, https://youthmentoring.youthservicessystem.org/.
###
About Youth Services System, Inc.
Youth Services System, Inc. is committed to responding to the complex needs of youth at serious risk. For 45 years, Youth Services System, Inc. has reached thousands of youth and their families with our shelter, residential, community-based and professional services. Together with youth and their families, we work to improve their physical and emotional well-being, to address the debilitating effects of abuse, addiction, and trauma, and to build the skills and connections they need to be successful. Supported by our volunteer Board of Directors, dedicated staff, and faithful community support, Youth Services System, Inc. makes an impact in the lives of youth. For more information, visit www.youthservicessystem.org.